Online Banking
Enjoy the freedom of transferring funds, entering stop payments, accessing statements, printing check images, viewing account balances and more from anywhere in the world via an Internet connection.
If you already have a User ID and Password

click here

to Log In
Online Banking Enrollment
Personal Enrollment Inscribirse Ahora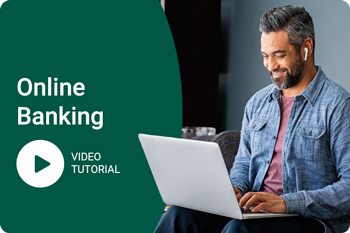 Account features are:
View Account Balances
With Online Banking, you can view your current account balance and your available balance. Your available balance is your current balance plus/minus any pending credits and/or debits. Your available balance also includes any overdraft protection or RediReserv amounts.
Access Current Account Activity
With Online Banking, you can view your current statement activity. This feature allows you to view images of checks and reconcile your checkbook on a daily basis.
Send Secure Messages to Bank of Travelers Rest
The message center gives you the freedom to safely send and receive emails to/from Bank of Travelers Rest. Unlike regular email, any email sent within Online Banking is 128-bit encrypted. 128-bit encryption is the highest level of encryption in use today.
View Images of Cleared Checks
Save yourself a trip when you need a check copy! As part of your Online Banking account, you can view and print any check that has posted to your account since the previous statement.
Transfer Funds Between Online Accounts
With Online Banking, you can quickly transfer money to and from your Bank of Travelers Rest's online accounts.
Make a Bank of Travelers Rest Loan Payment
With Online Banking, you can transfer your loan payment with a few simple steps. Loan payments to other institutions can be completed utilizing Bill Pay.
View and Print up to twenty-four (24) Months of eStatements (if enrolled)
Online Banking stores up twenty-four (24) months of e-statements online. These statements are available in .pdf.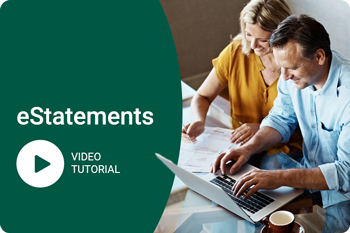 Bank of Travelers Rest Alerts
Keeping up with your account balance is easy with balance alerts. You can set a threshold alert to advise you when your account balance goes above or below an amount you specify. The system will automatically email you. You can also have an email sent to you when a specified check number clears your account. Balance Alerts is a free service.
Order Checks
Running low on checks? Now, you can re-order your checks with Online Banking.
Download your account into Quicken or Quickbooks
You have the ability to download your account transactions into Quicken, Quickbooks, or as a text or spreadsheet file. This added feature will allow you to keep track of all your purchases in financial software and help reconcile your checkbook.
Place Stop Payment on Checks
With the stop payment feature, you can stop a check as long as it has not been presented to the bank for payment. The regular stop payment fee will be assessed to your account for each stop payment placed.

Enjoy the Benefits of FREE Bill Pay
Imagine paying bills with a "click" - no checks, stamps, envelopes or post office visits. Paying bills electronically with your computer is a convenient and time saving way to get the job done! With Bill Pay, you can:
Pay any person or business in the USA
Make variable payments (like your utilities or credit cards)
Set-up recurring payments (like your mortgage or car payment)
Track payment history online
Have your eBills delivered directly to your Bill Pay session