Cash Management
Cash Management services are designed to help manage your business finances and control the cash flow more profitably and effectively. This service is a great cash management tool and time saver. With Cash Management, there is no software to install and we offer on-site training and assistance.
Cash Management Allows You To:
Send Electronic Wires
With Cash Management , you have the ability to send domestic wires. By utilizing a wire transfer through Cash Management, you can save time and money! See a Customer Service Representative for details.
Perform Direct Deposit for Employees
ACH Management allows you to deposit your employees' paycheck into their accounts regardless of whether the account is with Bank of Travelers Rest. With a click of the mouse, your payroll could be at the bank ready for electronic processing. This will benefit your employees since they will no longer have to rush to the bank on their lunch hour to cash their check. Also, if the employee has a Bank of Travelers Rest account, they are eligible to receive a financial incentive for beginning direct deposit.
Draft Clients' Accounts for Services and/or Products Sold
ACH Management allows you to draft your clients' accounts electronically. Your client does not have to bank with Bank of Travelers Rest - the bank will simply send, with appropriate authorization, a debit to their account electronically.
Pay Federal Tax Bills (EFT) Electronically
You can remit your federal tax bills online using our Online Banking Cash Management service.
Enjoy the Benefits of FREE Bill Pay
Imagine paying bills with a "click" - no checks, stamps, envelopes or post office visits. Paying bills electronically with your computer is a convenient and time saving way to get the job done! With Bill Pay, you can:
Pay any person or business in the USA
Make variable payments (like your utilities or credit cards)
Set-up recurring payments (like your mortgage or car payment)
Track payment history online
Have your eBills delivered directly to your Bill Pay session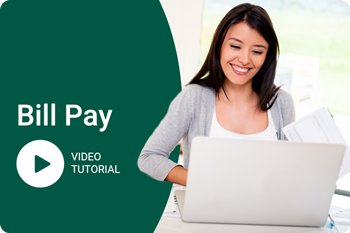 View Account Balances
With Cash Managment, you can view your current account balance and your available balance. Your available balance is your current balance plus/minus any credits or debits memoed on the account. Your available balance also include any overdraft protection or RediReserv amounts.
Access Current Account Activity
With Cash Management, you can view your current statement activity. This feature allows you to view images of checks and reconcile your checkbook on a daily basis.
View Images of Cleared Checks
Save yourself a trip when you need a check copy! As part of your free Cash Management account, you can view and print any check that has posted to you account since the previous statement.
Transfer Funds Between Online Accounts
With Cash Management, you can quickly transfer money to and from your Bank of Travelers Rest's online accounts.

Make a Bank of Travelers Rest Loan Payment
Transfer your loan payment with a few simple steps. There is no online transfer fee. Loan payments to other institutions can be completed utilizing Bill Pay.
View and Print up to twenty-four (24) Months of eStatements
Our online system stores twenty-four (24) months of eStatements online. These eStatements are available in .pdf format.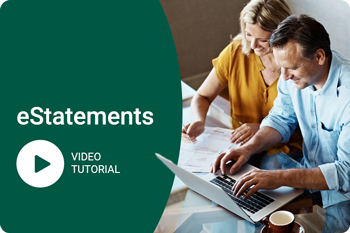 Send Secure Messages to Bank of Travelers Rest
Our message center gives you the freedom to safely send and receive emails to/from Bank of Travelers Rest. Unlike regular email, any email sent within Online Banking is 128-bit encrypted. 128-bit encryption is the highest level of encryption in use today.
Set Up Account Alerts
Keeping up with your account balance is easy with balance alerts. You can set a threshold alert to advise you when your account balance goes above or below an amount you specify. The system will automatically email you. You can also have an email sent to you when a specified check number clears your account. Balance Alerts is a free service.
Download Your Account into Quicken or Quickbooks
You have the ability to download your account transactions into Quicken or Quickbooks. This added feature will allow you to keep track of all your purchases in financial software and help reconcile your checkbook.
Place stop payments on Checks
With the stop payment feature, you can stop a check as long as it has not been presented to the bank for payment. The regular stop payment fee will be assessed to your account for each stop payment placed.

Make Deposits right from your Desktop
With Remode Deposit Capture, through Cash Management, you can make check deposits directly to your business checking account with out having to leave your office. Click here to view a demo of how this process works in the branch.